Available for Adoption
If you are interested in adopting one of our wonderful rescue dogs, please fill out and submit an ADOPTION APPLICATION. In order to be considered for adoption, an application is required.
Information on this page is current as of November 16, 2023.
If you have questions about our adoption process, contact rescue@nwgreatpyrenees.com
=============================
JACK
is an eight month old male puppy. He fit in right away and loves all other dogs. He is good with adults and children of all ages. Jack is very gentle but a little shy yet. This is due to his having little to no exposure to anything other than his yard. He is just learning to walk on a leash realizing it can be fun. In his short life, he was kept outside only. But now he is learning about life in the house and it's obvious he really likes it.
Jack needs a home of his own. He needs to love and care for a family and to be loved and cared for as well.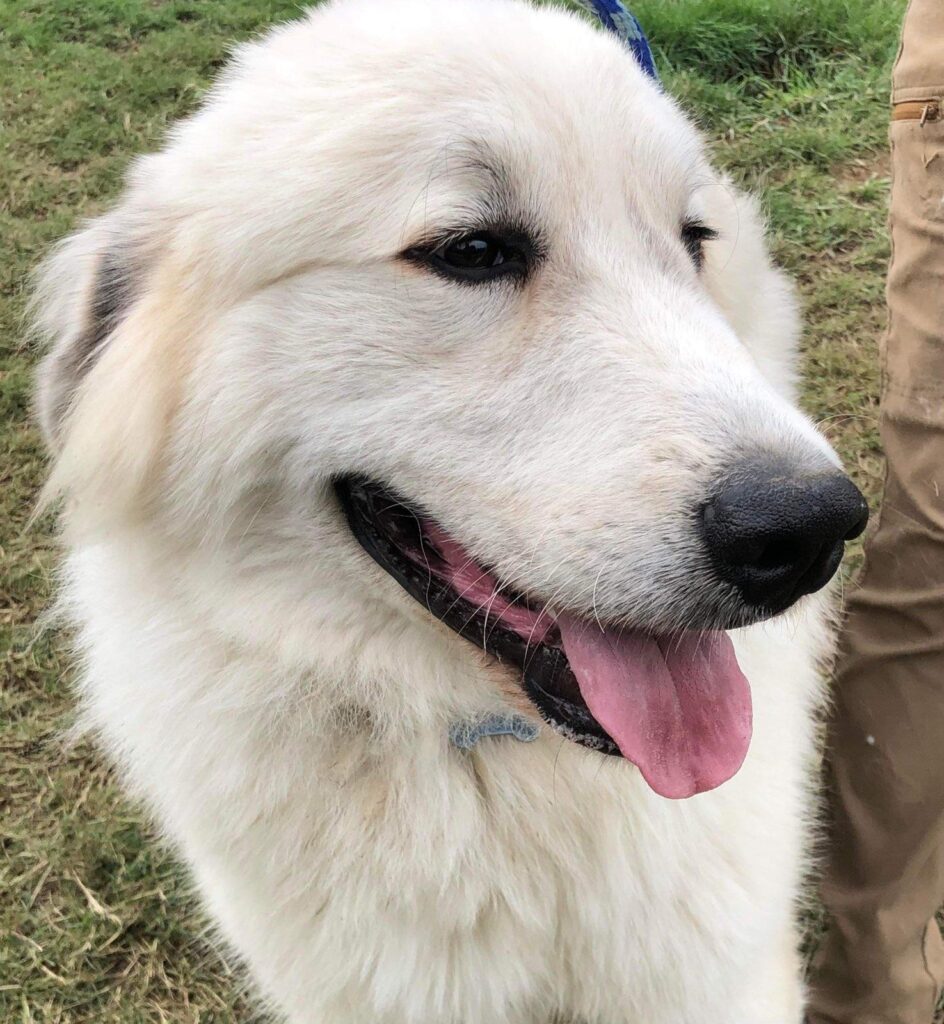 SNOWY
is a one year old, very sweet puppy. She loves other dogs and all people. This little girl has spent all of her life on a chain in the desert of Nevada. However, she is housebroken, crate trained and is an all aound great little girl. Snowy has been spayed and is current on her shots. As of now, she is only 65 pounds but then will not be a large dog.
After having such a horrific first year of life, Snowy is extremely deserving of a caring, happy, comfortable life. She will surely be grateful to any family who adopts her and lets her feel that she belongs. She will be a true friend and loving addition to her very own family.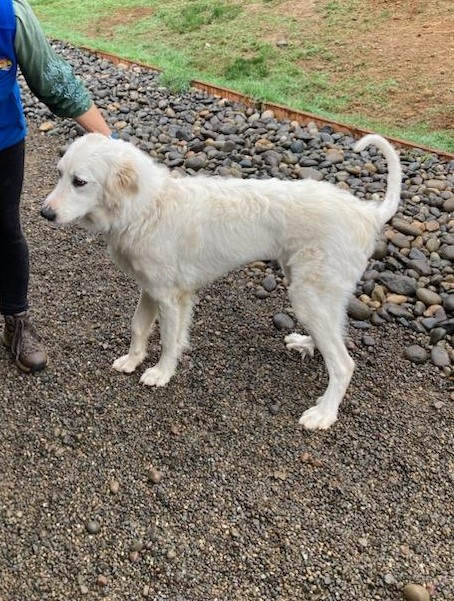 ZOEY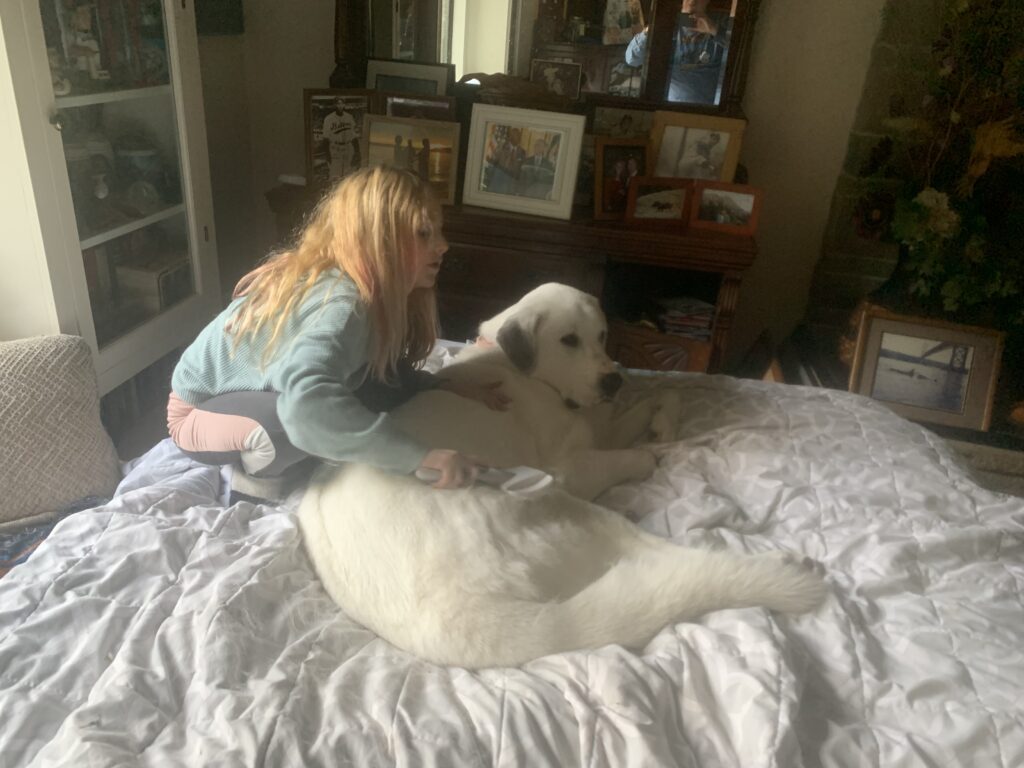 is a five year old, very large Pyrenees mix. She is a pretty girl who has a shorter coat. Zoey is wonderful with people of all ages and adores children. However, she is not a good mix with cats or other dogs and will need be the only pet in her new family. She loves her bed and is a perfect house dog and property guardian.
Zoey is up to date on all of her shots and is spayed. She is ready to find a forever home of her very own.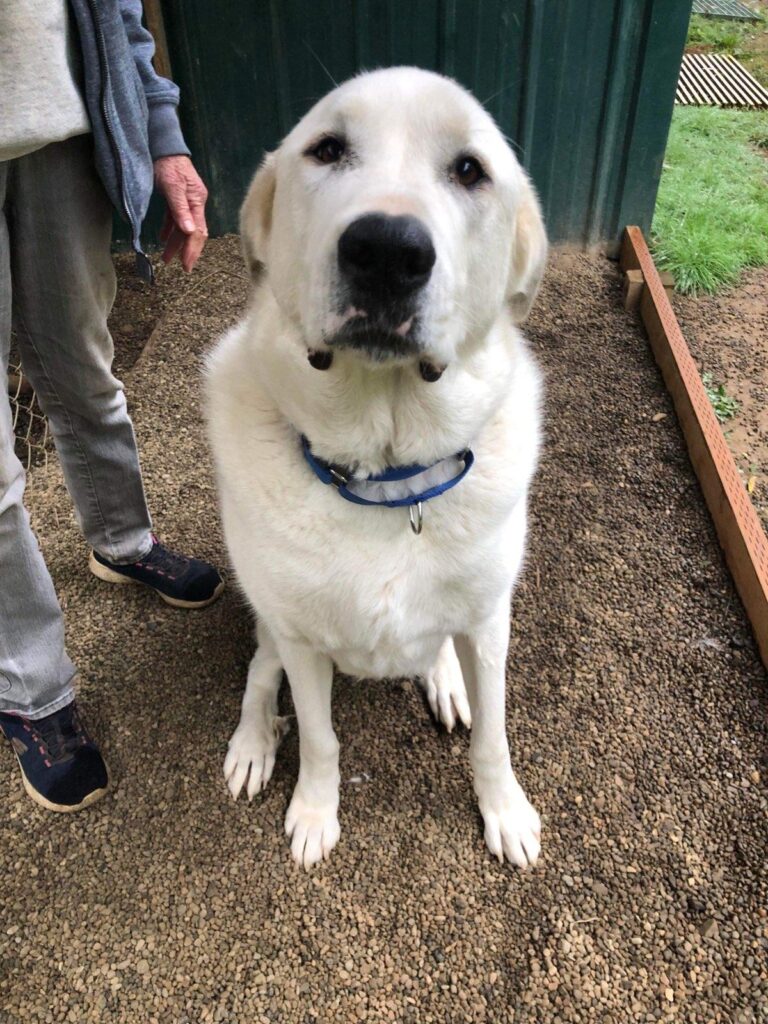 ____________________________
Riddy
is a female Great Pyrenees and is roughly 4-years old. She weighs. approximately 90 pounds. She is great with other dogs. Riddy is really playful and enjoys companionship. According to her current owner, an ideal home would have at least one other dog. She is good with kids and adults. "When we are all in the house, she typically will come in and sit on the couch or under the table with us. She really likes to be around us and keep an eye on everyone."
Riddy is really good at night and doesn't bark or wake us up. Our Seattle lot is too small for her. I've seen her on larger farms and she thrives. An ideal scenario would be a large fenced area where she can patrol.
If you have any questions about Riddy, please contact: Hank at (206) 514-0113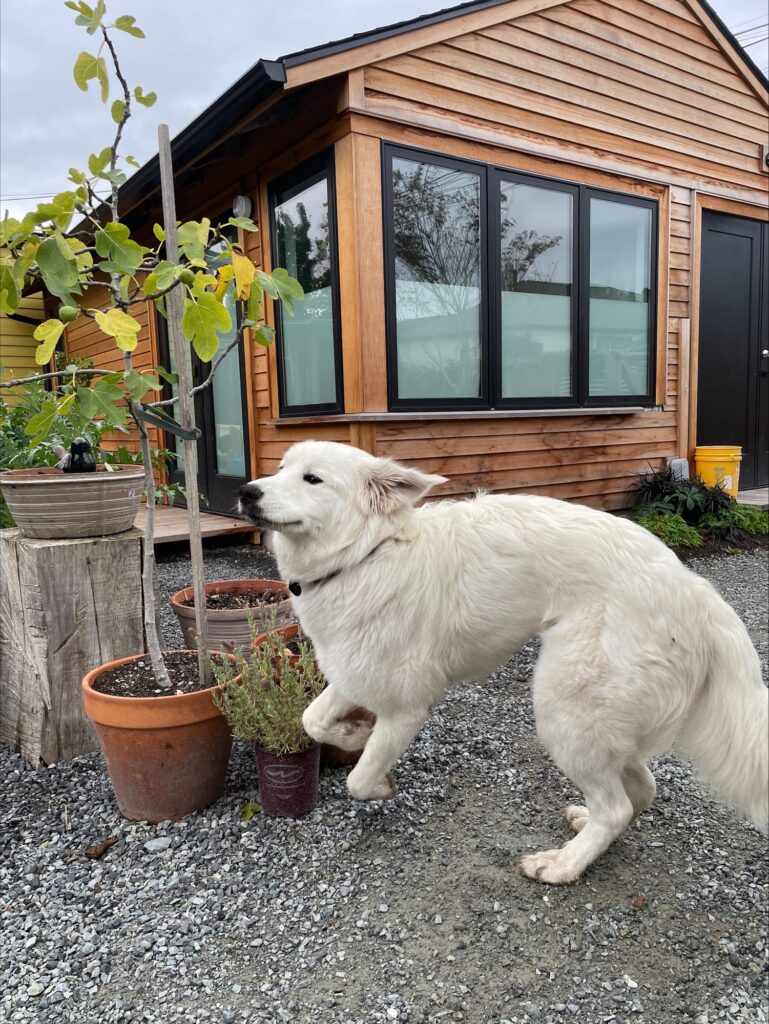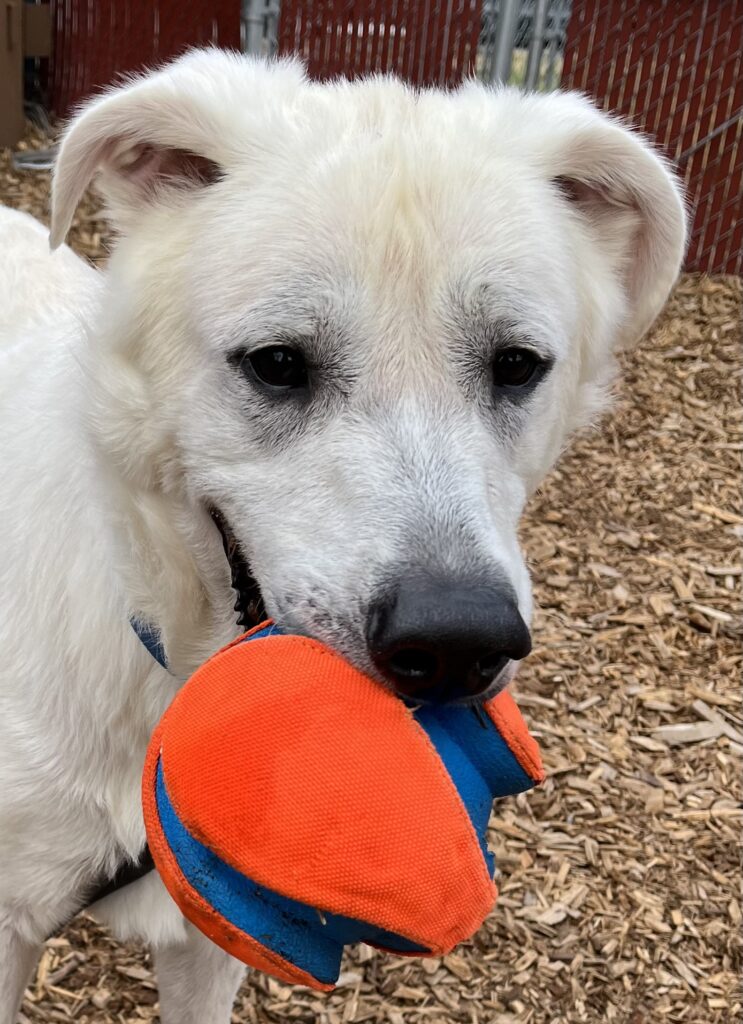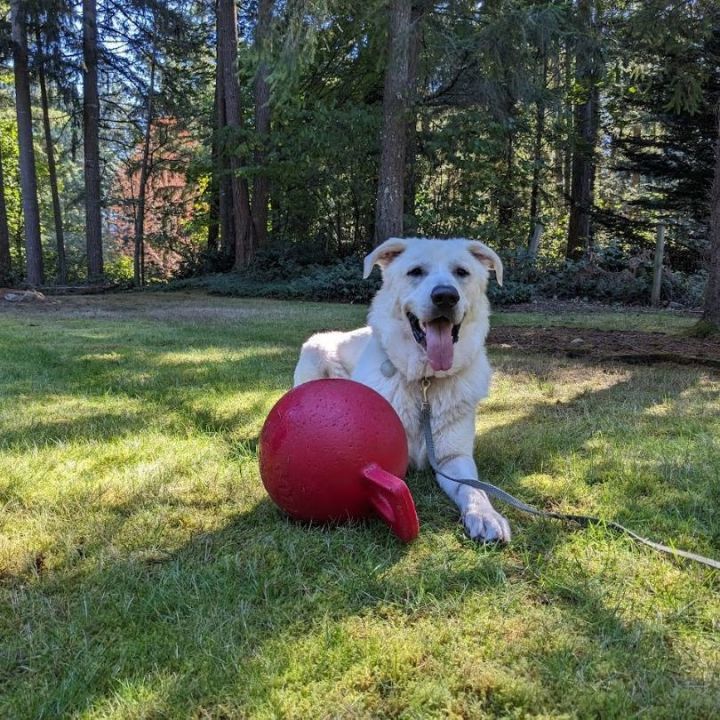 ANGUS
This guy loves to go on walks and explore, sniffing everywhere and catching up with the neighborhood gossip. He enjoys being outside and also snuggling in bed, or the floor, or even the couch. He would do best in a home with space or acreage and older children in the home. Please reach out to the shelter between 11:00 am-5:30 pm any day, shelter closed on Thursdays, to set up a time to meet him at:
Auburn Valley Humane Society
4910 A Street SE
Auburn, WA 98092
Office – 253-249-7849
Fax – 253-929-8612
www.auburnvalleyhs.org