Available for Adoption
If you are interested in adopting one of our wonderful rescue dogs, please fill out and submit an ADOPTION APPLICATION. In order to be considered for adoption, an application is required.
If you have questions about our adoption process, contact rescue@nwgreatpyrenees.com.
Information on this page is current as of May 29, 2023.
BONNIE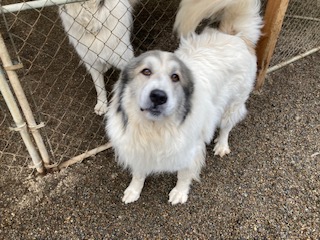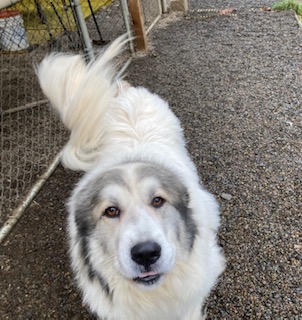 Let me introduce you to Bonnie. She is three and a half years old. Her job, along with her litter mate, was as watchdogs for a neighborhood business. But, they would escape and because one of the neighbors threatened the dogs with bodily harm, they have had to live in an 8' x 12' kennel with a dog house for the past two years. Since being in rescue, Bonnie has not even tried to get out of the kennel or her large pasture; actually, she hasn't even shown any interest in leaving.
Bonnie's littermate has been adopted and now it's time for Bonnie to find a family to love. She is up to date on all vaccines, and she has been spayed. Bonnie seems to be housebroken but may not know how to ask to go out yet. She is very, very sweet, content, calm, and likes all the people she has met. Bonnie is fine around other dogs and cats.
It's been a long, difficult two years for this very pretty girl. Bonnie really deserves to find happiness and have a permanent family of her own.
MURPHY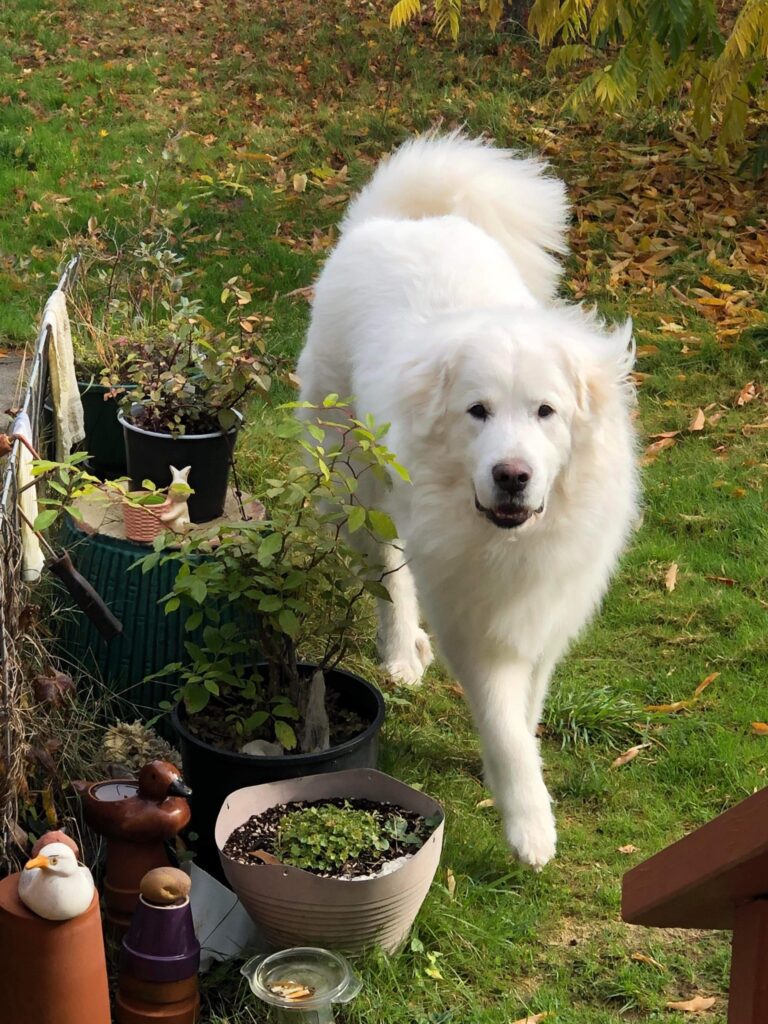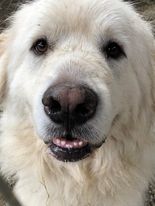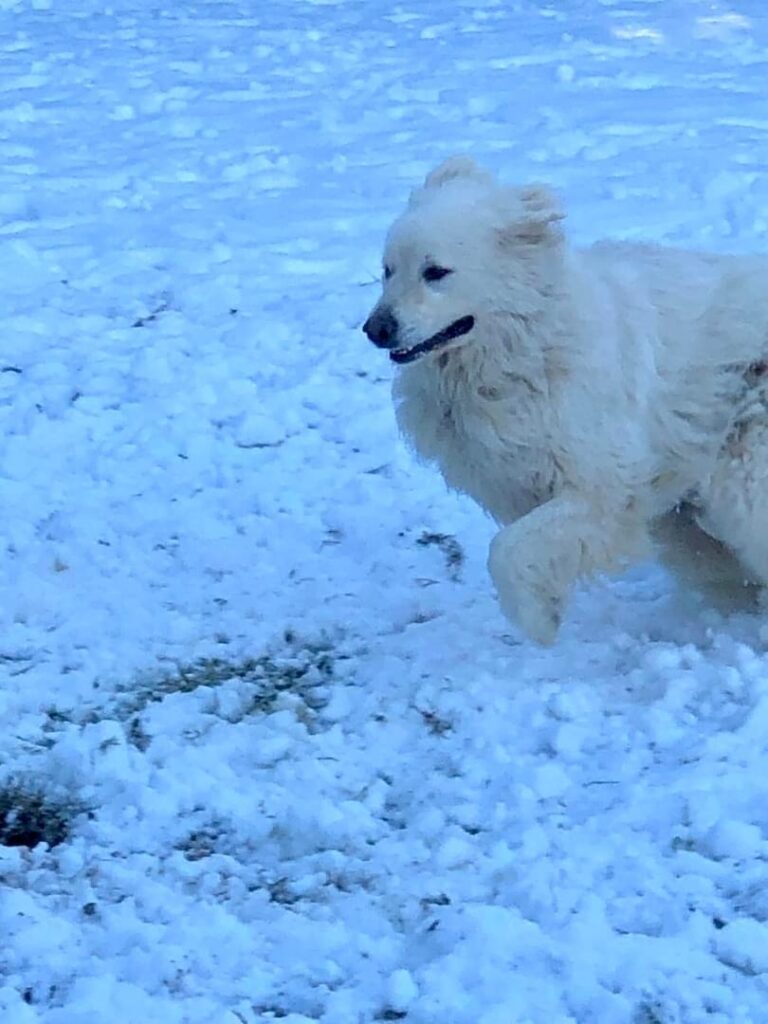 Murphy is a four-and-a-half-year-old neutered Great Pyrenees who has had quite an adventure. He was seen wandering around the Tacoma airport for about three weeks managing to avoid "capture". Once caught, he went to a foster family for the weekend until transportation to rescue could be arranged. Not a lot is known about Murphy before he came to the kennel. He is a bit shy but he is very sweet. The kind people who fostered him over the weekend had him in the house. He stayed by the fireplace while he was being brushed so obviously, once he warms up to you, he will enjoy attention and affection.
He is good with some other dogs, good with cats, and people. This handsome boy is very playful and makes you smile. Soon he'll have a bath, be groomed, and get caught up on his shots. Murphy promises to be quite a handsome boy. Before long, he will definitely be ready for his forever home where he can feel safe and not have to literally be on the run.
CAGNEY AND LACEY
Cagney and Lacey are eight-month-old girls and are litter mates. They have lived outside for their short lives along with horses and chickens. Being babies, and not having any training, they haven't learned that chickens are not squeaky toys they can chase. Their caretakers in rescue report that the girls are sweet beyond measure. They are happy girls who are learning to walk on a leash. Although they haven't been in the house yet, they have never messed or wet in their inside kennel. Pyrenees pretty much housebreak themselves by the time they are eight or nine months old. They just need to learn how to ask to go outside.
Everyone who meets them. falls in love with them and mentions how cute they are.. Both Cagney and Lacey enjoy running and playing; enjoy getting affection and giving it as well. Both girls have had all of their immunizations and were recently spayed.
Now they need families to care for them and they will learn to care for the families. Each will make a wonderful addition to their new family.
Cagney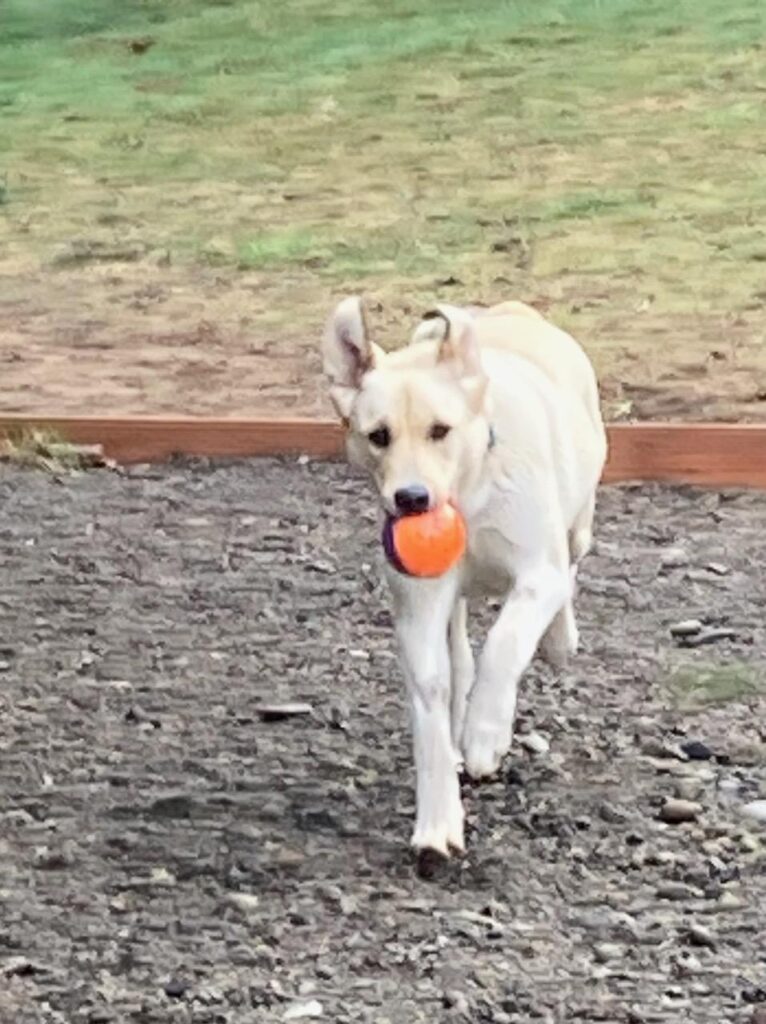 Lacey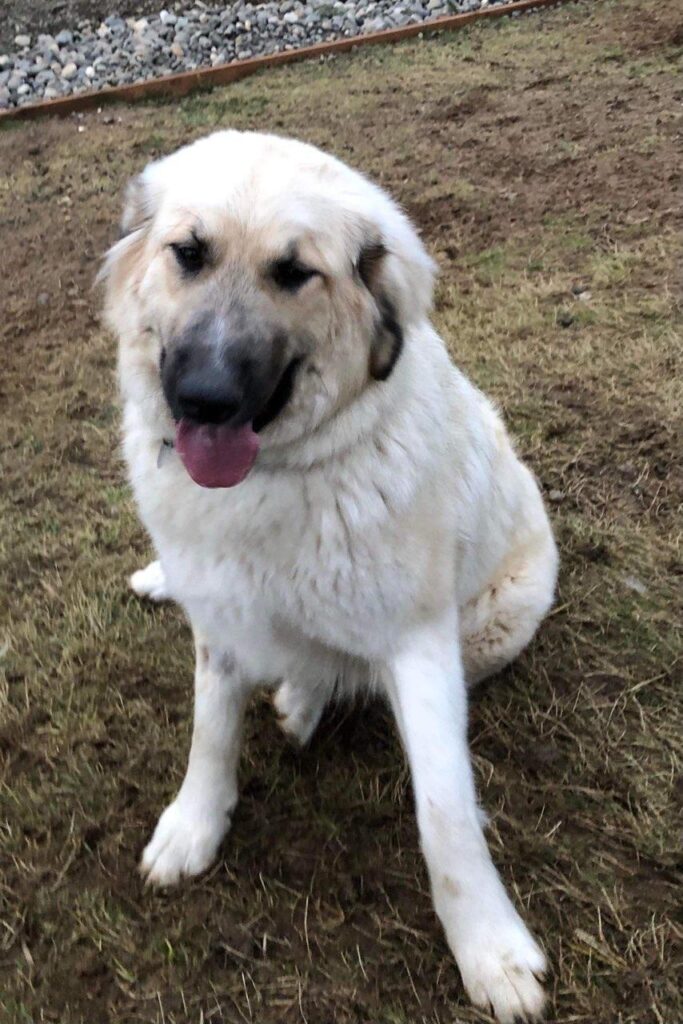 ---
The Pyrenees below are not necessarily physically in the care of Columbia Cascade Great Pyrenees Rescue. They are listed here as a courtesy with the hope of helping to find them their forever homes. They are in great need of a family and a good life. The person or facility to contact for more information is listed after the description of the pup.